Complete SAP SD Courses Contents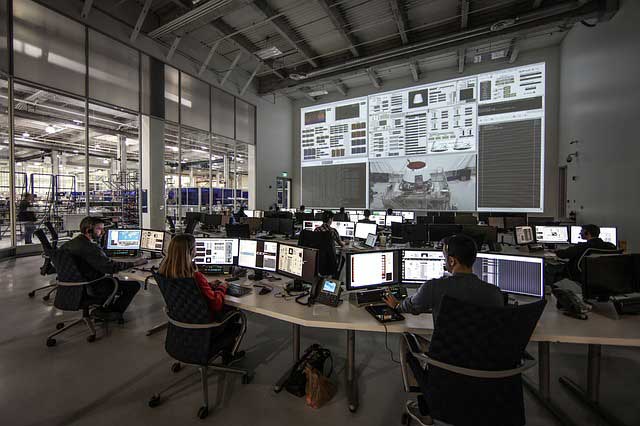 What is SAP?
SS-TECH Lab delivers job - oriented SAP Training in Noida . SAP Program is used for Systems, Applications and Products audit. It is the best SAP training institute in Delhi NCR.SAP is a type of programming that is to develop applications that interact with the system software (operating system), or computer hardware.SAP is creating terrific buzz in all around the IT sector. SAP is globally accepted technology because of its multiple benefits and capabilities. If you want to groom yourself then enroll yourself in SAP Course in Noida today.
The duration of the SAP Training Course ranges from 4 -6 weeks( 6 months )and is designed for fresher's who want to make career in this field as well as for corporate employees who want to update their skill for a more rewarding career. A student passing from SAP Training Company will be well equipped with the fundamentals of this technology. SS-TECH provides the most stimulating opportunities for getting trained by expert trainers to students who enroll for its best SAP Training Centre in Noida and this training is designed to meet up the requirements of the industries.
This training program is useful for students who are keen to hit the professional world as SS-TECH don't just provide comprehensive training, but also offers placement. . It is the best SAP training in Delhi NCR After the completion of the training from SAP Training Institute in Noida, SS-TECH also provides students with the opportunity to appear in the placement drives of top and reputed companies as it has tie up with many companies in India and in abroad.
ERP SAP SD training course content and Syllabus in Noida
* Sales overview
* Enterprise structure related to SD
* Master data, like Customer master data, material master data, condition master data and Output master data.
* Partner determination
* Sales document types
* Item categories
* Schedule line categories
* Pricing: Condition table, access sequence, Condition type, pricing procedure
* Stock Posting
* Free goods
* Bills of Material
* Material determination
* Material Listing and Exclusion
* Incompletion logs
* Revenue account determination
* Credit management
* Outline agreements like quantity contract, value contract and scheduling agreements
* Shipping process like Shipping point determination, Route determination, Shipping conditions picking ,PGI
* Delivery types
* Delivery item categories
* Invoice process
* Billing types
* Special sales processes like cash sales, rush orders ,consignment process and Third party process
* Return sales process
* Credit memo process
* Debit memo process
* Availability check
* Rebate processing
* Intercompany sales
* Output determination
* Copy control
* Integration with MM,FI
* Technical topics like ABAP tables, user exits and IDOC's
* Real time scenario's
Top 15 Reasons to Choose SS-TECH for ERP SAP SD Training in Noida
* ERP SAP SD training in noida is designed according to current IT market.
* Offer the best ERP SAP SD training and placement in noida with well defined training modules and course sessions.
* Facilitate regular, weekend and customized ERP SAP SD training in noida..
* One of the biggest team of certified expert trainers with 5 to 15 years of real industry experience.
* Mentors of ERP SAP SD training in noida helps in major project training, minor project training, live project preparation, interview preparation and job placement support.
* Smart labs with real latest equipments.
* 24x7 lab facilities. Students are free to access the labs for unlimited number of hours as per their own preferred timings.
* Smart classrooms fully equipped with projectors, live racks, Wi-Fi connectivity, digital pads.
* Silent and discussion zone areas in labs to enhance self study and group discussions.
* Free of cost personality development sessions including spoken english, group discussions, mock interviews, presentation skills.
* Free of cost seminars for personality development & personal presentation. Varity of Study Material: Books, PDF's, Video Lectures, Sample questions, Interview Questions (Technical and HR), and Projects.
* Free Study Material, PDFs, Video Trainings, Sample Questions, Exam Preparation, Interview Questions, Lab Guides.
* Globally recognized course completion certificate.
* Extra Time Slots (E.T.S.) for Practical's (Unlimited), Absolutely Free.
* One-on-One attention by instructors.

SS-TECH Trainer's Profile for ERP SAP SD Training in Noida
SS-TECH'S ERP SAP SD Trainers are:
Are truly expert and fully up-to-date in the subjects they teach because they continue to spend time working on real-world industry applications. Have received awards and recognition from our partners and various recognized IT Organizations.
Are working professionals working in multinational companies such as HCL Technologies, Birlasoft, TCS, IBM, Sapient, Agilent Technologies etc.
Are certified Professionals with 7+ years of experience.
Are Well connected with Hiring HRs in multinational companies.