Complete Java Courses Contents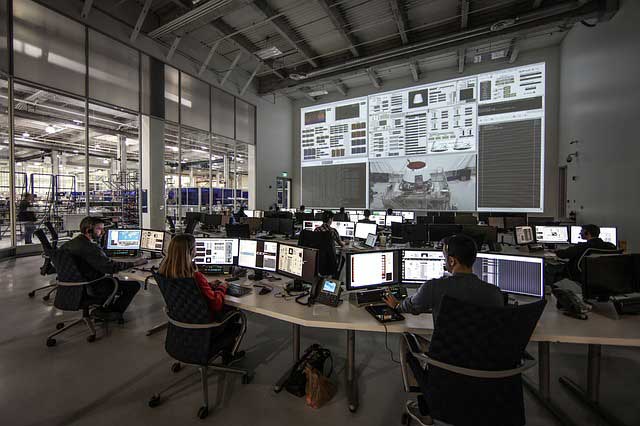 SS-TECH Java Contents
SS-TECH provides Core and Advance Java Training in Noida. We have a team of experienced Java professionals who help our students learn Java with the help of Live Base Projects. The object-oriented, class-based build of Java has made it one of most popular programming languages and the demand of professionals with certification in Advance Java training is at an all-time high not just in India but foreign countries too. By helping our students understand the fundamentals and Advance concepts of Java, we prepare them for a successful programming career. With over 13 years of sound experience, we have successfully trained hundreds of students in Noida and have been able to turn ourselves into an institute for best Java training in Noida.
SS-TECH provides core and Advance java training in association with Oracle. Java is the product of oracle and course structure of Java Training is designed according to Oracle standards. At the end, you will get certification from Oracle.
Why SS-TECH Infotech for Java Training?
There are a number of reasons that make SS-TECH lab a go-to option for students who want to learn Java in Noida.
Some of the reasons include-
More than 13 years of experience in the industry
Students get to work on Live Projects
Regular tests to monitor the progress of students
Limited number of students per batch
Training period ranges between 4 months/6 months
Students get to work on Live Projects
World-class infrastructure with latest facilities
Weekend batches for working professionals
Online training provided at international level
Comprehensive curriculum to prepare the students for the challenging programming career
Certified and experienced team of professionals to provide best Java training in Noida
Hundreds if candidates trained and placed in a number of reputed companies
Our Curriculum
The curriculum of our Java training institute in Noida is designed in a way to make sure that our students are not just able to understand the important concepts of the programming language but are also able to apply the knowledge in a practical way. The course begins with the fundamentals of Java and will help you create a solid foundation of a successful programming career. Once the students are well-versed with the fundamentals, they then start exploring the endless possibilities that this object-oriented programming language can offer.
The curriculum includes-
Introduction to fundamentals of Java programming
Java Objects and Classes
The Object Class
Inheritance
Applets
Exception handling
Packages
Threads
Basics of Swing and AWT
I/O Package
Basic networking concepts
While there are a number of institutes offering Java training in Delhi NCR, SS-TECH lab has been able to stay at the top position on a consistent basis. Our focus on creating a learning environment, combined with our experienced team of professionals and world- class infrastructure has helped us deliver the best to our students and has made us the best Java training center in Noida.